China claims most of the energy-rich waters of the South China Sea, including those within Vietnam's EEZ Image courtesy of Reuters
A day after Vietnam ordered the ships to leave, a Chinese research ship and five escort ships remained in their exclusive economic zone (EEZ) on Friday near gas reserves in the South China Sea run by Russian companies.
According to Ray Powell, director of Stanford University's Myoushu Project in the South China Sea, the Chinese ship Xiang Yang Hong 10 began operating in Vietnam's Exclusive Economic Zone (EEZ) on May 7. This is the largest raid since 2019.
He said China's conduct and Vietnam's reaction were a "worrying escalation."
Related Posts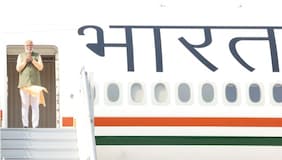 G7 Summit in Japan: Why is India invited and what role will it play?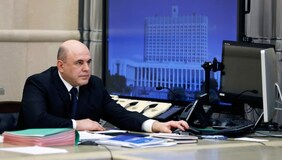 Russian Prime Minister Mikhail Mishustin will visit China next week
China claims most of the energy-rich waters of the South China Sea, including those within Vietnam's EEZ.
The 2019 standoff lasted more than three months and focused mainly on a bloc then run by the Russian government-owned oil company Rosneft (ROSN.MM). Less than two years later, Rosneft sold its interests in the South China Sea to Zarubezhneft, a state-owned company in Russia that manages several of the gas resources at the center of the current controversy.
According to ship-tracking information provided to Reuters by the South China Sea Chronicle Initiative (SCSCI), an independent non-profit organization, the Chinese research ship has been traveling mainly through the 04-03 gas block since May 7. may, sometimes flanked by a dozen other vessels. This block is operated by Vietsovpetr, a joint venture between Zarubezhneft and PetroVietnam.
In addition, Vietgazprom, a joint venture between the large Russian company Gazprom (GAZP.MM) and PetroVietnam, frequently crosses blocks 132 and 131 that Vietnam has licensed. Chinese bidders are competing for the rights to those two blocks.
Requests for comment from the three companies and the Russian embassy in Hanoi were not immediately fulfilled.
In response to a question about the standoff, Mao Ning, spokesman for China's Foreign Ministry, stated that China had sovereignty over the Spratly Islands and the waters surrounding them, as well as jurisdiction over the relevant waters.
"The relevant Chinese ships are conducting normal activities under the jurisdiction of China. It is legitimate and lawful, and there is no problem with entering the exclusive economic zones of other countries, "he said at a regular press conference.
Mao said China has been in communication with relevant parties on the issue and would like to work with them to "jointly safeguard the peace and stability of the South China Sea," adding that China will "definitely protect (their) rights and interests." legitimate".
They were in block 129, which is also run by Vietgazprom, on Thursday when Vietnam made a rare public statement calling for the ships to leave, according to Powell. The statement came after Dmitry Medvedev, former Russian president and vice president of that country's security council, paid a visit to Hanoi on Monday.
Powell said that on Friday, two Vietnamese fishing boats were at a distance of 200 to 300 meters from the Chinese boats, following them. Powell also noted that the Chinese ships had moved to a block near the ships of the Russian companies.
Ships are allowed to cross other nations' Exclusive Economic Zones (EEZs) under international law, but Vietnam and other nations with claims to the South China Sea, such as the Philippines and Malaysia, have long viewed China's operations as hostile.
(With inputs from the agency)
read all Last News, trending news, cricket news, bollywood news,
indian news and entertainment news here. Follow us on Facebook, Twitter and Instagram.